Archive for the ' Uncategorized ' Category
Sep 24, 2018 Uncategorized
"Daddy was a seeker," says Mare Wakefield. "Eventually he became a Salvationist minister. Mama was a gypsy, loving nothing more than a long stretch of highway."
Born with wanderlust in her DNA, Mare lived in eight different places before she was ten. "It was a roller-coaster way to grow up, but my brother and I learned to fit in fast," she says. "We picked up Wisconsin accents in two weeks. Eighteen months later we were drawling like native Texans."
For Turkish-born Nomad, the journey was equally varied. His musical education began at the exclusive Istanbul Conservatory and continued with a scholarship to Berklee College of Music. Nomad's gift for musical arrangements includes a full arsenal of classical, folk and jazz chops.
Versatility and travel-scapes are evident in their music. Listeners roam through Arizona deserts, Oklahoma oil fields and Amsterdam canals. Journeys go inward too, exploring hope, heartbreak and barroom brawls. Story and song are woven together by Mare's intimate delivery and Nomad's exquisite piano and accordion.
Currently based in Nashville, the pair were 2016 and 2015 Kerrville NewFolk finalists and 2015 Falcon Ridge Emerging Artists. 
Aug 28, 2018 Uncategorized
"hONEyhoUSe" is a unique acoustic trio combining the talents of three very diverse and seasoned artists into one unexpected powerhouse force. Consisting of award winning R&B/Gospel soulstress Hillary Smith, earthy Blues/Folk singer-songwriter Yvonne Perea, and sweet voiced Mandy Buchanan, "hONEyhoUSe" seamlessly melds the lines of musical genres with their original creations embracing blues, soul, folk and Americana into one sweet Honeyhouse of music.
Three very different voices with one path…hONEyhoUSe.
Jann S. Wenner – Rolling Stone Magazine
While much of New Mexico's live music scene revolves around songwriters and roots bands, Albuquerque has its own underground scene, and a few of its bands have earned some mainstream success. Playing a kind of post-punk power pop, Lousy Robot have released three albums and had their music featured on MTV, the Travel Channel, Bravo and Animal Planet. Another band, the two-piece Elevator Boys, play a bashing style of garage-psych.
The James Douglas Show, an outlandishly costumed, six-piece "funk-n-soul-n-rock-n-roll" band, has shared stages with Tom Petty, Keith Urban and Sammy Hagar, and they are the house band for the syndicated TV show The After After Party, hosted by Breaking Bad alum Steven Michael Quezada.
Santa Fe's the Strange play their own brand of original "desert rock," fashioning themselves as young outlaws and touring throughout the West. Based out of Taos, the Art of Flying, composed of former San Franciscans Dave and Anne Costanza, play a kind of modern freak-folk, an acoustic-based music layered with reverb and distinctive touches including a bicycle bell. Another musical couple, Las Cruces' Far Corners (originally from Boston), play a noisier, electric style of minimalism.
For the last few years, the state's Music Awards have been dominated by hONEyhoUSe, a trio of female songwriters – Hillary Smith, Yvonne Perea and Mandy Buchanan – who draw from blues, gospel, soul and Americana to form a unique blend that is distinctly regional. This year, the group won the Norman Petty Producer's Award for their album Medicine Lodge. Local favorite Wild Frontier have been compared to "Joni Mitchell's long-lost sister backed by a haunting Western band." Their recent album Americana Motel features the spaghetti Western-style title track and a New Mexico-centric reworking of Bruce Springsteen's "State Trooper."
Credit: Rolling Stone Magazine – 2013
Jul 16, 2018 Uncategorized
Livingston played an integral role in helping to create the music that first earned Austin the designation of "Live Music Capital of the World" and helps explain why he was recently inducted in to "Texas Music Legends Hall of Fame" in 2016.
Livingston has seen a lot of the world since growing up in musically fertile West Texas. Hailing originally from San Antonio, he moved to Lubbock as a boy where his interests turned more 'Cosmic' than 'Cowboy' and prompted him to delve into the music and mysteries of many cultures. Traveling since the 80's as a Music Ambassador for the US State Department, Livingston has taken Texas music as far afield as India, Pakistan, Nepal, Bangladesh, Africa, Vietnam and the Middle East demonstrating again and again the unique power that music has to build bridges between peoples of the world. As Livingston says, 'When all else fails, music prevails'. These tours earned him the honor of being appointed, "Ambassador of Goodwill," by the State of Texas and "Austin's International Music Ambassador," by the City of Austin.
These days, Livingston is a busy man. While playing over 180 shows a year, he is also managing to write a memoire for Texas Tech Press, play with a multi-cultural band from Texas and India called Cowboys & Indians and is in the final mix on a new album on Howlin' Dog Records called, Up The Flatland Stairs to be released this winter 2018.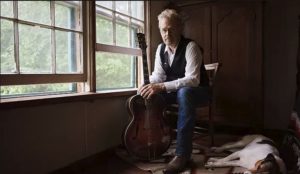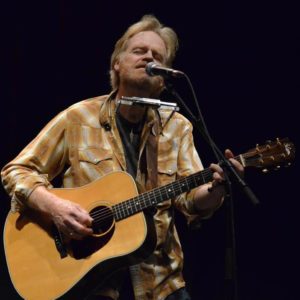 "Anchored by his warmly supple and durable voice, Livingston's performances are almost universally melodic and appealing, ranging as they do from Western swing to atmospheric, Norah Jones-style balladry to singalong pop to a gently swinging folk laments & yodeling cowboy music."– John T. Davis, Austin American Statesman
Jun 11, 2018 Uncategorized
Robby Hecht is a modern folk musician-of-all-trades: singer, songwriter, congenial collaborator to some of the biggest up-and-coming names in the genre, celebrity to some, generally decent human. Motivated by both his love of songcraft and his ineptitude at competitive sports, Robby has won over judges at several major performing songwriter competitions including those held at the Kerrville Folk Festival, Telluride Bluegrass Festival, and the Rocky Mountain Folks Festival. "Eventually I had to move on from contests and be a real singer-songwriter and do booking and marketing and stuff," he says. So he did: In 2014, his third studio album, Robby Hecht, got him featured on NPR's Mountain Stage and was praised as "songwriting of the highest quality" by The Telegraph in a five-star review. And his 2017 single "The Ends And The Means" was recently featured in the nationally acclaimed fiction podcast Welcome To Night Vale. Robby is also a prolific songwriter as a collaborator.
While Caroline Spence may not look like one of the road-hardened troubadours of America's past, with the release of Spades & Roses, the young songwriter from Charlottesville Virginia proves she is every bit as serious. Having won numerous songwriting awards from industry mainstays like the Kerrville Folk Festival and American Songwriter Magazine, and garnered nods and admiration from both Miranda Lambert and her fellow writers in the Nashville underground, Caroline has delivered a record to meet the expectation: Quite simply, 11 songs of gorgeous Americana that remind us of why we fell in love with the genre in the first place. It's is a rare but unmistakable authenticity and emotional resonance that can't be faked, all delivered from a voice that somehow manages to be both ethereally pristine and yet profoundly raw and human– a disarming union of self-assuredness and vulnerability that runs throughout the record.
"Spence has an angelic singing voice that is enchanting and devastating, elevating her diaristic writing to breathtaking heights." – NO DEPRESSION
"Robby Hecht sings like a whisper, like a hesitant truth that simply can't go unsung anymore. His songs can invoke starry nights and fog rolling in on the beach. Lights turning off. Front porch silences and morning walks alone. Holding hands for the first time, letting go for the last." -No Depression
May 23, 2018 Uncategorized
When Terri Hendrix laced up her "Two Dollar Shoes" and began her journey as an independent recording artist 20 years ago, there was no map or handy guidebook to show her the way. By then, it was Hendrix saying "no thanks" when labels came courting her — simply because it was already clear that nobody could offer her a better deal or do more right by her art and career than she could herself. Not for nothing did music legend Al Kooper once marvel, "Terri is truly a self-made woman … She makes me jealous."
Few people are as important to the development of Texas music over the last 30 years as Lloyd Maines. As a Grammy award-winning producer and musician, the Lubbock-born Maines has played an instrumental role in the creation of some of the Lone Star State's most famous and beloved albums. Maines has been inducted into the Buddy Holly Walk of Fame in Lubbock, Texas, individually and as a member of the Maines Brother's Band. He was inducted into the Austin City Limits Hall of Fame June 2014. He has made more appearances on the PBS show than anyone else in the history of the program.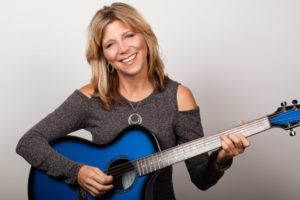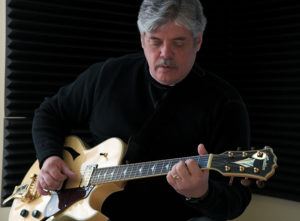 "Terri Hendrix is a woman of wit, wisdom and conviction: a poet with a wide smile and a deep heart. She leaves you feeling lighter, even though you can sense your exposure to something philosophically profound." Melissa Grimes, Rockin' Box 33 Concert Series
Apr 16, 2018 Uncategorized
Named 'Best Group/Duo' in the 2014 International Acoustic Music Awards, acoustic-duo Ryanhood got their first break more than a decade ago as street-performers at Boston's Quincy Market. It was there that they were spotted by a college booking agent and thrust into the college touring scene, where Campus Activities Magazine would name them "one of the most requested acts by college buyers all across the country." They've since gone on to perform more than 800 shows in 45 U.S. states over the past decade and have shared stages with Jason Mraz, Matt Nathanson, Train, and many more.
Cameron Hood's rich and folky lead vocals, Ryan Green's explosive guitar and mandolin riffs, and their airtight vocal harmonies prompted the Arizona Daily Star to call them, "a match made in radio heaven."
Their sixth and newest album, Yearbook, was recorded over the past year and half in bedrooms, living rooms, hotel rooms, and green rooms across the country. Led by their signature two-part vocal harmonies, and decorated with flares of guitar, ukulele, and mandolin, Yearbook centers on songs about being young, growing old, and making peace with the passing of time. They currently reside in their hometown of Tucson, AZ, where they have won more than a dozen Tucson Music Awards including "Best Folk Band" and "Best Rock Band" (you can decide for yourself which is most accurate).
" Hood's vocal delivery brings an affecting authenticity. Throughout, they play furiously together and Green's melodic leads and solos often provide the highlights. Their trademark acoustic folk-pop sound will remind some listeners of the work of Dan Fogelberg and Simon & Garfunkel." Tucson Weekly
Mar 8, 2018 Uncategorized
Georgia grown singer songwriter, Sarah Peacock, swings the pendulum across the spectrum of what's considered to be today's country music; bridging gaps between modern country, alternative country, folk, americana, and even classic rock. You'll find a truthful rawness in her music and real life themes of faith, overcoming struggle, and un-acquitted love that will leave you oddly feeling closer to home. And, most certainly you're sure to find a piece of your own story threading throughout the fabric of her songs.
Peacock is a country-rock powerhouse, and she's got one of the most dynamic voices in the business. Her soft, sultry ballad, "Hurricane" won best song in the 2014 American Songwriting Awards, and her song, "Beautiful" was a winner in the 2014 International Unsigned Only Competition. In 2013, Peacock was named Listening Room Network's Artist of the Year. Sarah was nominated for Best Female Artist in the 2015 International Acoustic Music Awards for her song, "Are We There Yet." Her song, "The Cool Kids" was a nominee for best song in the 2015 American Songwriting Awards. Peacock has released 6 albums and has toured over 200 dates a year since 2005.
Peacock was recently signed to Nashville label, American Roots Records. Her first EP under the new label, Beauty In The Ashes, Unplugged Vol. 1 is slated for release April 22, 2017.
"Singer-songwriter Sarah Peacock returns with her new album Dream On on May 10th. The all acoustic set, recorded at Eddie's Attic and the Bugle Boy, showcases Sarah's rich and powerful vocals [reminding one at times of Brandy Clark] paired with only her acoustic guitar for an incredibly intimate listen." thedailycountry.com
Jan 22, 2018 Uncategorized
Rupert Wates was born in London and studied at Oxford University. He has been a full time songwriter since the late 1990s, when he signed a publishing contract with Eaton Music Limited. His contract required him to write material in all kinds of styles and genres, for all kinds of artists. He worked extensively with Jazz vocalist Liz Fletcher, and wrote the album 'Blue Afternoons' (Mainstem, 2002) especially for her voice. Moving in 2001 to Paris, Wates formed his own quartet and began playing live regularly. In fall 2006 he came to the US. He is now based in New York City and Colorado.
His music is an eclectic mix of acoustic, melodic art/folk, with flavors of jazz, vaudeville and cabaret. He has released seven solo CDs. They have been very well reviewed in the online press and tracks from them have been played on radio all over the world. In addition, Wates' songs have been covered by other artists in the UK, Canada and the US.  No less than two full length tribute CDs to his material have been recorded: 'Crazy Puzzle' (2015) by Nashville-based performer Roxie Rogers, and 'Wide Open Heart' (July 2017) by Los Angeles vocalist Susan Kohler.
"A performer of the highest calibre…His guitar work was phenomenal. I'm not sure I've ever seen such beautiful work – his fingers are full of magic" (D. Provencher, Alamogordo Area House Concerts NM)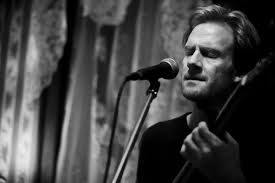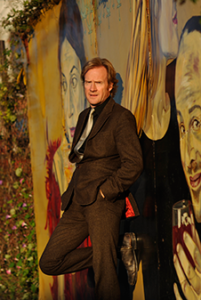 Nov 8, 2017 Uncategorized
George Ensle (pronounced Enslee) is a veteran Texas Singer/ Songwriter who began his career in Houston in the 60's sharing stages with legends Townes Van Zandt, Guy Clark and Billy Joe Shaver.
He pens his own brand of Texas Country Folk Storysongs, powerfully crafted and presented with his unique fingerpicking style on his Vintage Martin D-35.
He has won numerous songwriting awards, been awarded Government grants to teach songwriting, had his songs recorded by many other artists, and released albums and CD's in the US and Europe, including a New Movie – in Song CD, "Small Town Sundown", based on his original story, set in small town Texas.
"George Ensle… a song painter… mood-set pieces and deft strokes of masterful picking… easy… beautiful…bluesy…crafts a touching portrait." Build A Bridge CD Review/The Austin Chronicle
https://www.facebook.com/RockinBox33
Sep 6, 2017 Uncategorized
"hONEyhoUSe" is a unique acoustic trio combining the talents of three very diverse and seasoned artists into one unexpected powerhouse force. Consisting of award winning R&B/Gospel soulstress Hillary Smith, earthy Blues/Folk singer-songwriter Yvonne Perea, and sweet voiced Mandy Buchanan, "hONEyhoUSe" seamlessly melds the lines of musical genres with their original creations embracing blues, soul, folk and Americana into one sweet hONEyhoUSe of music.Three very different voices with one path…hONEyhoUSe.
Hillary Smith: With a deep soulfulness rooted in the Gospel-driven churches of her youth, a classically trained vocal instrument that's a natural wonder and a God-given instinct for swinging a lyric, vocalist Hillary Smith has been electrifying audiences across the US for more than a quarter century. She's a belter, but her voice also possesses great warmth and expressiveness, and she is able to get under the skin of those in her audience.
Yvonne Perea: With a seamless merging of folk, blues, and rock, Yvonne's music captures her audience through her memorable melodies, relevant lyrics, and soulful earthy vocals. After hearing Yvonne or watching her perform live, you come away with the feeling that you've really seen a glimpse of Yvonne's soul.
Mandy Buchanan: Red River songbird, Mandy Buchanan always delivers a moving, powerful performance whether she is singing with a lone guitar player or a full band, lead vocals or harmonies. Surrounded by a family of musicians, Mandy began singing in church at an early age. From country to blues, jazz to rock and roll, her sweet voice will take you by surprise when you least expect it.
"Beautiful Mistake is one of the most beautiful records that will be released all year. An absolutely flat-out devastating and stunning work of art."- Richard Skanse Lone Star Music Magazine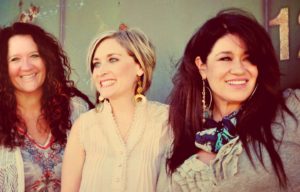 https://www.facebook.com/RockinBox33