Archive for June, 2017
Jun 17, 2017 Uncategorized
Texas legend Jay Boy Adams is a Top-Five Americana Chart artist who has toured with ZZ Top, the Allman Brothers Band, Joe Cocker and Stephen Stills. In 2014, Jay Boy was inducted into the West Texas Walk of Fame (previous inductees include Buddy Holly, Waylon Jennings, Mac Davis and Joe Ely). Zenobia, who performed in the original Broadway production of Hair, is a singer/songwriter who has worked as a studio backup singer with notables including Luther Vandross. In the spring of 2015, she performed in the Kansas City Repertory Theatre's critically acclaimed re-imagining of Hair.
Jay Boy and Zenobia met in Santa Fe, N. M., beneath the clear desert skies. Inspired by this soaring horizon, they set out to make musical magic together. Along with the powerhouse rhythm section of Mister Sister (Josh English on drums and Trixie Merkin on bass), they've combined the best of blues, soul and Americana into an unexpected and irresistible mix.
Since embarking on this latest musical adventure, Jay Boy Adams & Zenobia have been rocking audiences in Santa Fe, Texas and beyond, drawing rave reviews for their unique blend of slide guitar, keyboards and harmonies. Audiences love the Santa Fe magic that the band conveys, and their compelling roots rhythms inevitably get everyone up and dancing. With a future as broad as the southwestern horizon, you'll realize what J.B.A. and Lady Z. have known from the beginning—the sky's the limit for this band!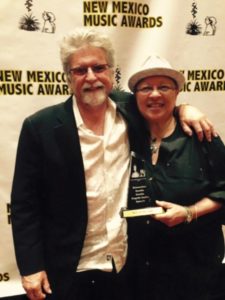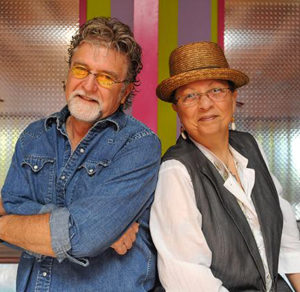 http://jayboyadamsandzenobia.com
https://www.facebook.com/RockinBox33