Archive for June, 2016
Jun 27, 2016 Uncategorized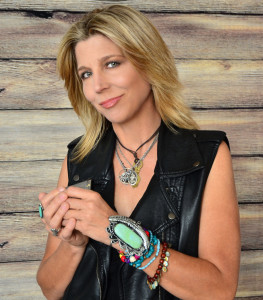 Terri Hendrix is a pioneering independent Texas songwriter who spins sorrow into joy and wrings wisdom from the blues with a poetic grace and engaging melodic flair that has endeared her to three generations of loyal fans around the globe. A classically trained vocalist and accomplished multi-instrumentalist (guitar, mandolin, and harmonica) recognized by "Acoustic Guitar" Magazine as one of Texas' 20 "essential" singer-songwriters, she is also one of its most prolific: counting the four brand new albums she aims to release in 2016 alone, Hendrix has averaged nearly an album a year going all the way back to her 1996 debut, "Two Dollar Shoes." Every one of those albums has been released on her own Wilory Record label, making her one of the few artists who has proudly owned everyone of her master recordings from day one. That autonomy has allowed her the freedom to dodge musical pigeonholes her entire career by weaving folk, pop, country, blues and swinging jazz into an eclectic style all her own — a playful mix that makes for a highly energetic and spiritually uplifting live show in any setting, from intimate listening rooms and theaters to outdoor festivals. Along the way, she's also co-written a Grammy-winning instrumental (the Dixie Chicks' "Lil' Jack Slade"), and garnered such honors as a star on the South Texas Music Walk of Fame, the Art of Peace Award by Saint Mary's University in San Antonio, the Distinguished Alumni Award at Hardin-Simmons University in Abilene, and a 2015 induction into the Women's Hall of Fame in San Marcos, Texas. Now well into her third decade as a performing artist, Hendrix is spending all of 2016 running a "sonic marathon" she calls "Project 5": four thematically-linked new albums and a book, all due by year's end. The first album, an intimate folk record called "Love You Strong," was released in February. Still to come in the summer and fall will be "The Slaughterhouse Sessions" (acoustic gospel blues), "Who Is Ann?" (electronica), and "Talk to a Human" (an eclectic singer-songwriter collection tying everything together). Last but not least will be her second book, a deeply personal account of her lifelong battle with epilepsy and the path she's braved to wellness. In addition to all of this (and teaching workshops, like her annual "Life's a Song" retreat in the fall), Hendrix is also hard at work building a nonprofit creative center for the arts serving the greater San Marcos area and beyond. It's called the OYOU, an acronym for "Own Your Own Universe" — words that this free-spirited, self-made woman has lived and thrived by her entire adult life.
Watch "Hand Me Down Blues" Terri Hendrix and Lloyd Maines
www.facebook.com/rockinbox33
Jun 6, 2016 Uncategorized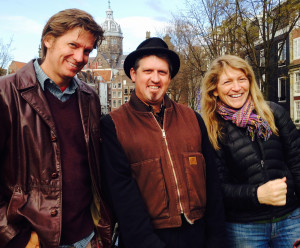 Boris McCutcheon was born on Massachusetts farmland, but has found his place in the mountains of New Mexico. His writing and music are reflections of the characters he has encountered and the landscapes he has surrounded himself with. Currently the foothills of the Sangre de Cristo mountains provide inspiration, but his songs are peppered with experiences on the shores of Cape Cod, Northern California, and Southwest deserts.
Boris's first two albums, Mother Ditch (2001) and When We Were Big (2003), were self-released and helped launch his career internationally. His killer album Cactusman vs. the Blue Demon (2005), as well as Bad Road, Good People (2008), are on the Frogville label out of Santa Fe, New Mexico. A fifth studio album, Wheel of Life (2011), debuted at the top of the Euro-Americana charts. WithUtrecht (2011), Boris and the Salt Licks offered their first live album, recorded by Jos Goverde in the Netherlands. A seventh album is now in production.
Boris's songs can be haunting like "Torn Faith" (Cactusman vs. the Blue Demon) or whimsical like the recent "Pony Ride." They can be full of reverence like "Charles Mingus Bird" (Cactusman vs. the Blue Demon) or rockin' sexy like "Santa Rosa Plums" (When We Were Big.)
Boris started out as a poet but later switched to songwriting. His compositions are a distillation of great love for American folk and roots music.
Some artists who brought him into the fold: Walt Whitman, Woody Guthrie, Bob Dylan, Townes Van Zandt, Jimi Hendrix, Steve Earle, Tom Waits, Leonard Cohen, Neil Young, and Taj Mahal. His material is raw and guided by a deep connection to the natural world—with a sense of humor always mixed in.
When Boris was 19 he met Ralph Rinzler—musician, ethnomusicologist, archivist and founder of Folkways Records and Smithsonian Folklife. He took Boris under his wing for a brief period and schooled him in traditional American folk roots music.
Of Rinzler, Boris says, "I never saw him without an instrument on his back or in his hands. First, I delivered his collection of early blues cylinders across the country, and later, when he found out I played guitar, I was given a few lessons by Ralph himself which left a long-lasting impact on my approach to writing and playing music."